---
Laser scanning is a safe, non-contact, incredibly detailed and time saving measuring method to accurately define 3d coordinates of millions of points on an object's surface, producing a point cloud.Point cloud is a very accurate digital record of an object or space consisted from points which are located on the external surfaces of visible objects.
---

3D Laser scanning with Leica Nova MS50
---
Point cloud viewers that provide panoramic images of point clouds are available. These viewers give the ability to see what the scanner saw as if you were standing where the scanner was. No skills in laser scanning, CAD or 3D are needed. Users can easily pan, rotate and zoom and have access to an intuitive set of markup and measurement tools. These viewers are available as local or cloud-based software.
Also, almost all CAD and modeling software (e.g. AUTOCAD, REVIT, TEKLA) give the ability to import point clouds and use them as a reference.
---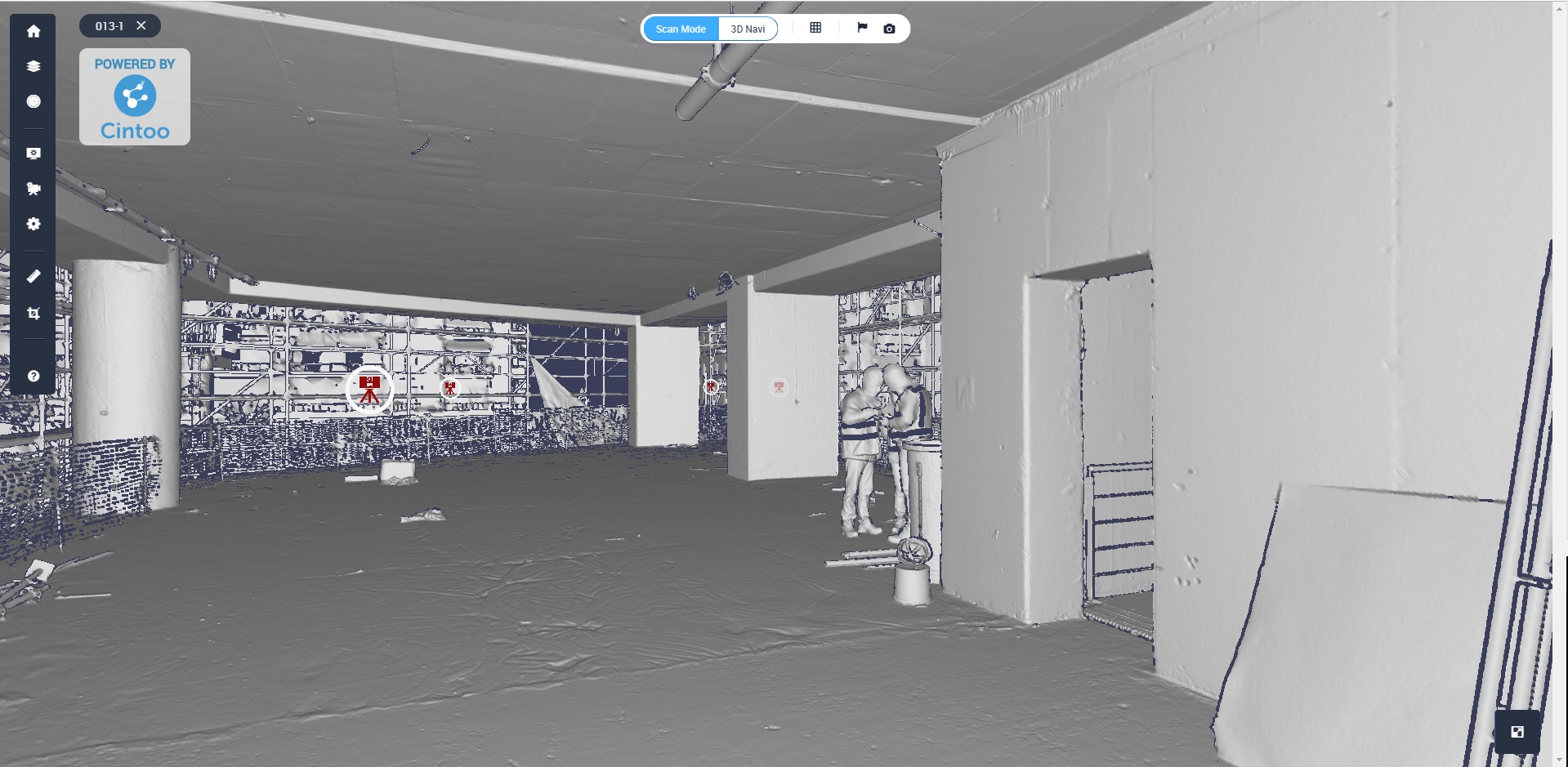 Cintoo cloud – Visual display mode: Surface
---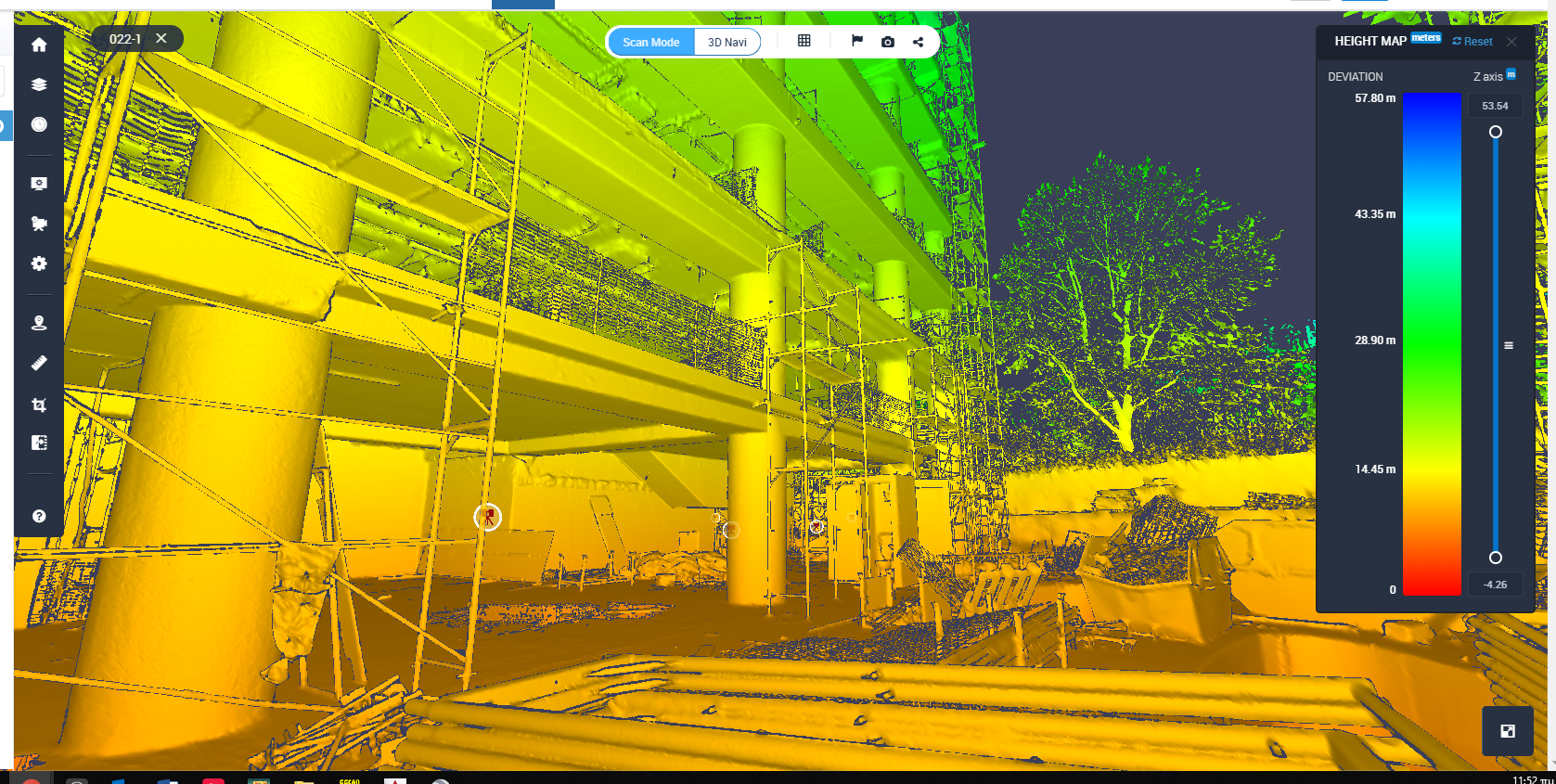 Cintoo cloud – Visual display mode: Height Map
---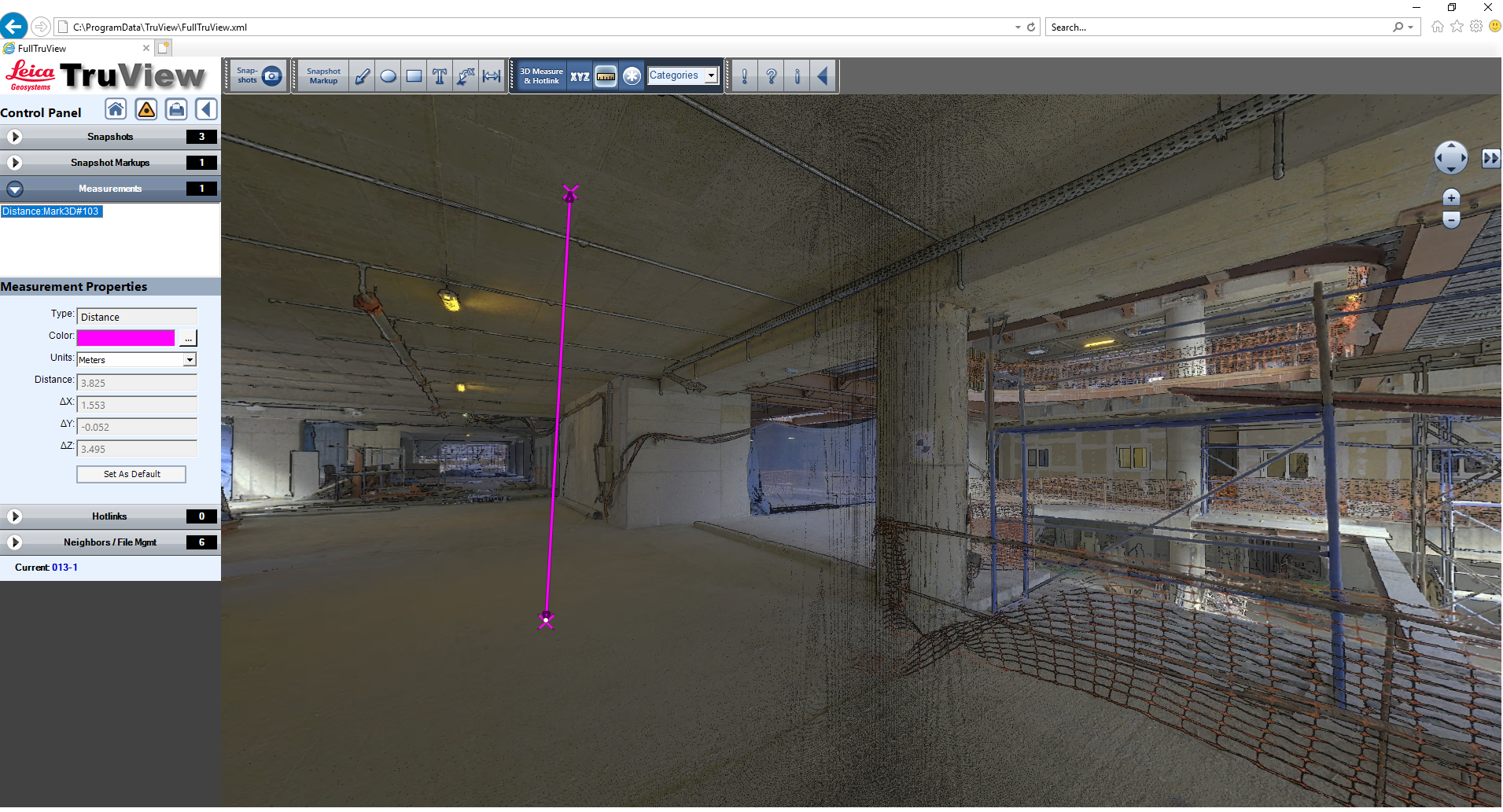 Leica TruView (locally accessible through internet explorer)
---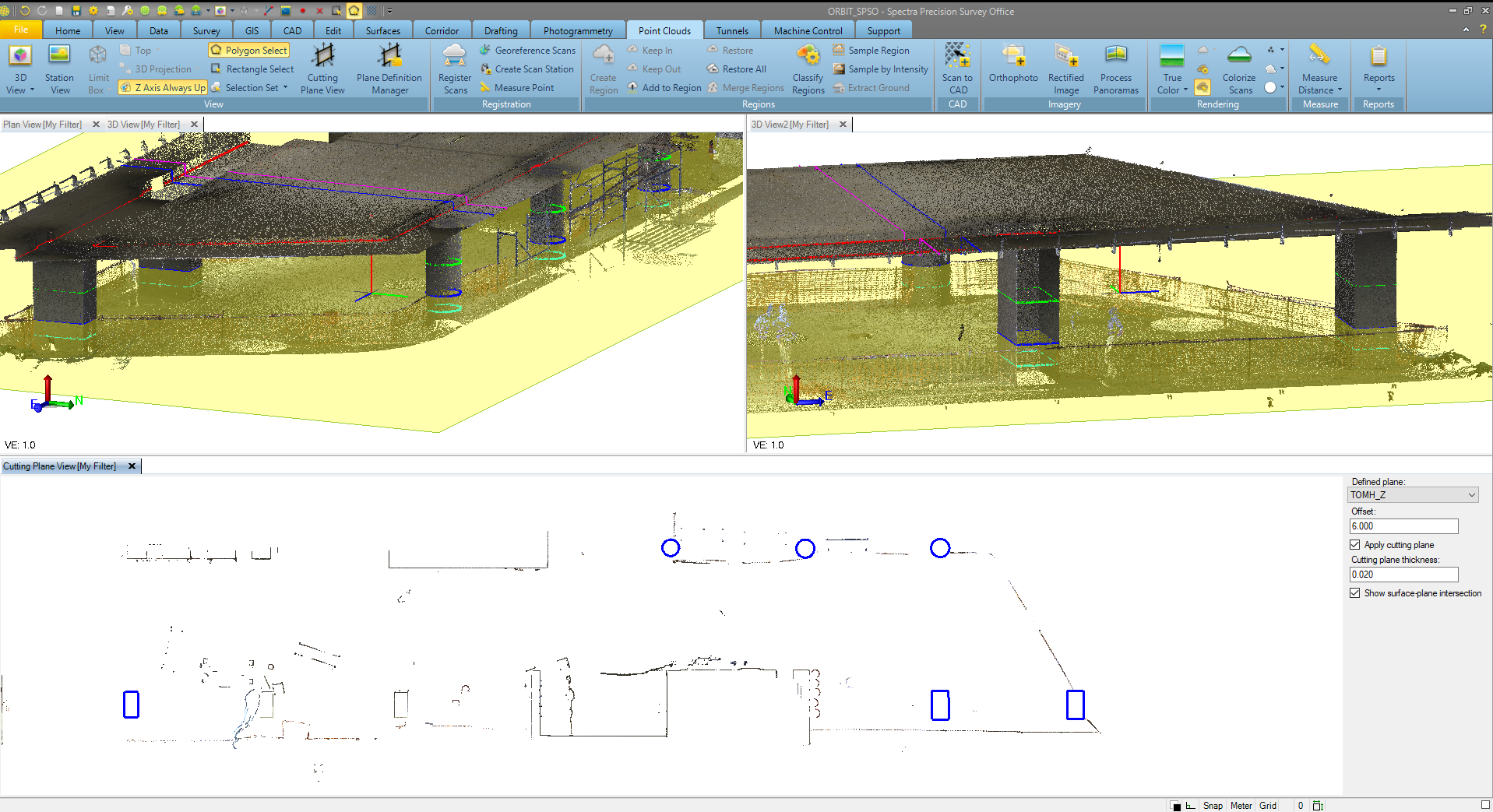 Spectra Precision Survey Office:
Creation of floor plans through cutting plane view
---
Furthermore, using special software with advanced extraction algorithms and automated modeling technologies, steel construction elements and piping systems can be extracted fast, creating an accurate model.
---

Modeling of Steel Construction
---

Verticality check of inaccessible structure
---
Either you work for a renovation or a new construction project, point cloud datasets are dimensionally accurate, measurable and shareable.They are valuable for design.
---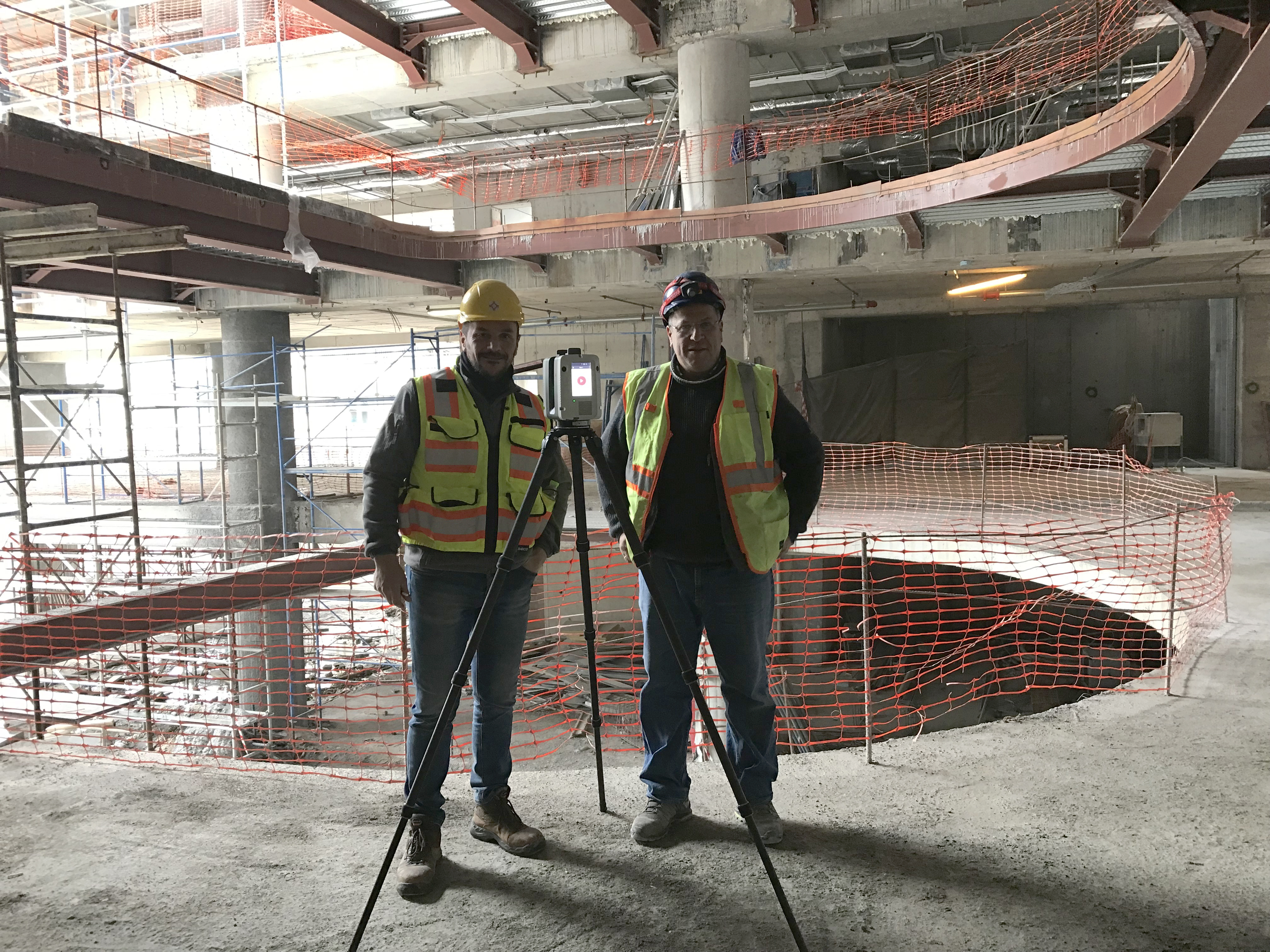 The team
---
---